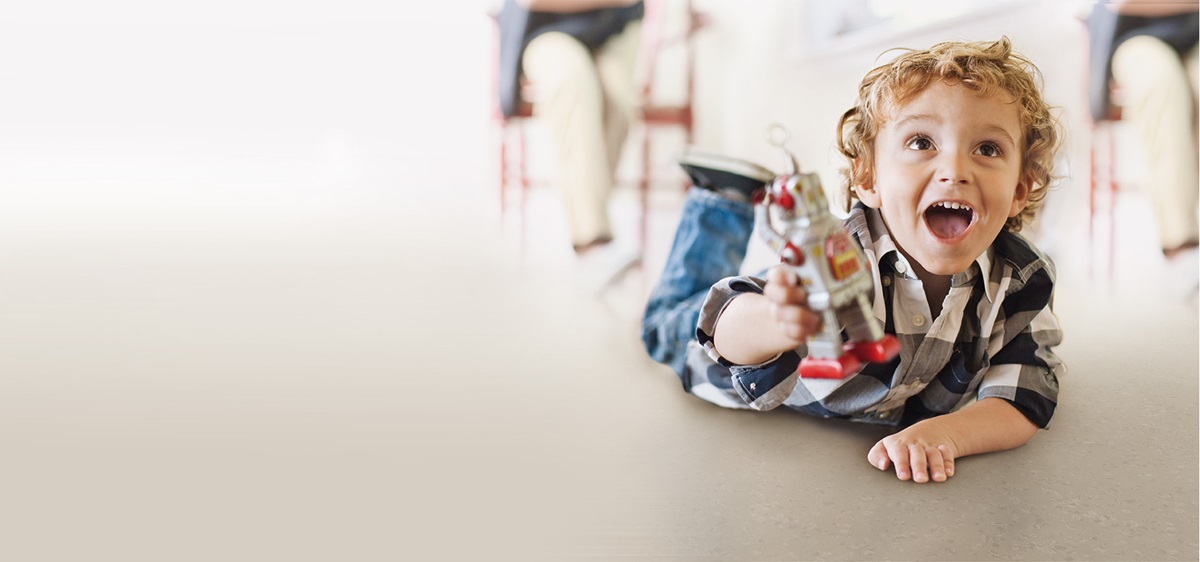 In our everyday life, we primarily spend our time in closed rooms. If these rooms have been outfitted using building materials that emit pollutants, these pollutants will accumulate and lead to issues ranging from odor to impacts on health.
You can be sure you're on the safe side with nora floorings: the high-quality floors are low-emission and low-pollutant. nora rubber floor coverings are made from mostly natural materials and they contain no PVC, other halogenated polymers or phthalate plasticisers. They also contribute to a healthy indoor air.
It comes down to health
From patients and caregivers in hospitals, to students and teachers in classrooms, to visitors and employees in public buildings: it's a universal benefit to deliver the best indoor air quality possible. When floors or other finishes release emissions, it can be harmful to human beings, potentially leading to varying health issues over the long-term. Be it headaches, discomfort, respiratory issues, or performance impairment – the environment in which we spend our time can directly impact us.
Low-emission nora rubber is non-hazardous to health. The cleaning protocol is also low-emission, requiring little more than water. Due to the surface structure of nora rubber floorings, highly alkaline basic cleaning agents aren't necessary (on surface restoration, for example). With this, everyone benefits from a good indoor climate.
Certified environmental friendliness
nora rubber floor coverings have third party low VOC emissions and content certification from numerous organizations throughout the world, including Blue Angel and GREENGAURD Gold. Blue Angel in particular requires products fulfill stringent environmental, health, and performance standards, including low levels of emissions of organic substances and formaldehyde, and the absence of phthalates and carcinogens.
For further detailed information on our certifications,
go here
.
Proven healthy school habitat - study
A 2011 study conducted by the German Federal Environment Agency (BUND) definitively demonstrates how nora flooring contributes to improved indoor air. The study focused on a classroom in the Sentinel House Institute and TÜV Rheinland model project "Healthy School Habitat," in which nora rubber flooring had been installed.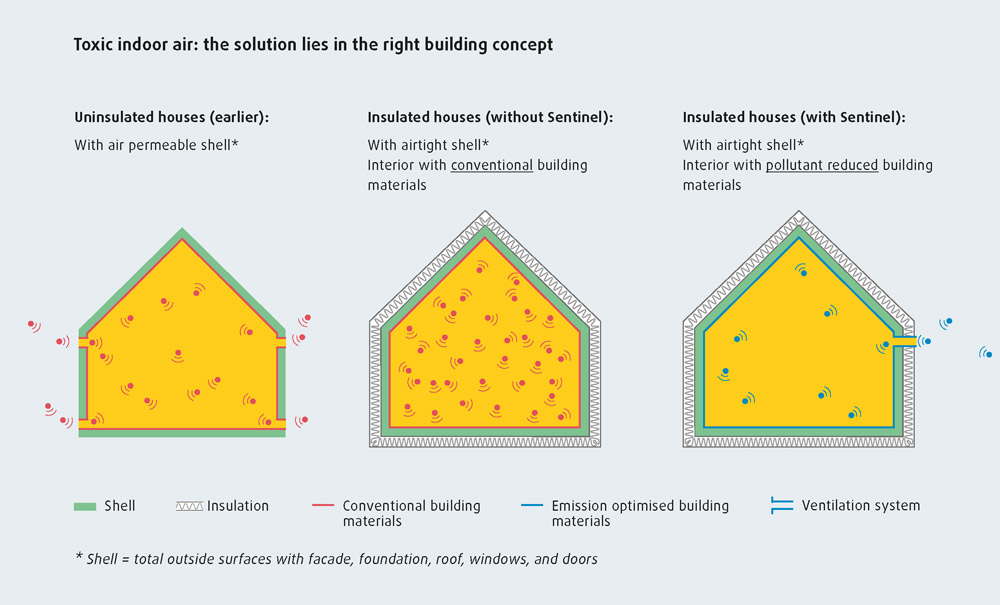 © Sentinel Haus Institut 
Even in the first measurement results, which were taken after seven days, the values for volatile organic compounds and formaldehyde in the model classroom were already well below the strict Federal Environmental Agency recommendations for the quality of indoor air. The quality of the air in the room was certified according to the criteria of the Sentinel health passport. The diagram shows the accrual of pollutants depending on construction method and the materials used.
"Floor coverings made of rubber have a long service life and contribute to healthy working and living spaces. Their robustness and easy care using minimal, low-emission cleaning agents prevent unnecessary internal air pollution with harmful substances over decades."
Peter Bachmann, CEO Sentinel House Institute