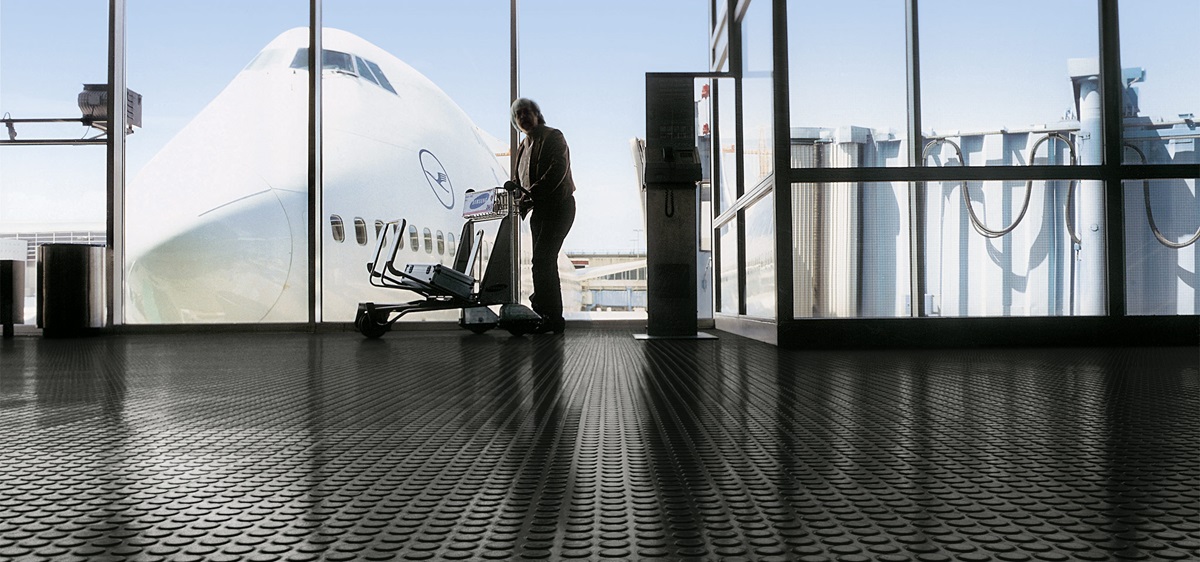 You need an environment that can stand up to heavy traffic, rolling loads, and years of use. Wear-resistant nora rubber is manufactured for elasticity and density, providing a cost-efficient flooring solution that delivers reliable, easy-to-maintain value, year after year. In some settings, nora floor coverings have been on the job for more than 30 years and still maintain a flawless appearance. Save yourself unnecessary renovation work and make your spaces enduringly usable and sustainable.
Save time and money
Dial back your renovation costs and prevent downtime in your operational spaces with wax-free and grout-free floors. The seamless surface of nora rubber does not have to be coated and re-coated, renewed, or rehabilitated.
Crailsheim Hospital

"In the old building, we have more than 30 years of experience with nora rubber floor coverings and are happy to be using them again in the new building."
Heinrich Lomb, Technical Director at Crailsheim Hospital
Korbach City Hospital

"For us, flooring must last for about 30 years. Due to good experiences with nora floors, we have also decided to use rubber for the second and third construction phases."
Uwe Jürß, Technical Director at the Korbach City Hospital
Cottbus Clinic

"nora floors are absolutely sturdy. Even heavy rolling objects like beds or food carts leave no traces. The coverings still look great after many years."
Wilfried Krause, Technical Director at Cottbus Clinic
Everlasting elasticity combats indentations
The innate resilience of rubber allows the floor to be capable of retaining it's shape over the long term. Combating against blemishes – whether small marks or deep residual impressions from technical equipment, cabinets, or operating tables – nora rubber will retain it's original profile and appearance for the foreseeable years.
A safe decision for decades
When you choose nora rubber flooring, you choose sustainability and reliability. Thanks to the enormous service life of nora flooring systems, your decision to go with nora will be justified in the long run.