Every day, millions of people spend their time indoors. Their safety is top priority, whether it's school children at play, hospital patients healing or travelers rushing to make their next connection.

Some of the most common injuries occur from falls due to slipping on unreliable floors. With our slip resistant flooring, we'll help you minimize the risk of slipping and falling – preventing medical leaves, absences, lost productivity time, and even lawsuits.
Prevent falls and accidents
The occupants in your facility need to be able to move across your floors with confidence. Slippery, smooth floors often lead to falls and accidents which, in turn, result in injury.
nora rubber offers various grades of slip prevention depending on the areas of application. These grade levels aid you in improving the safety of your surroundings, as well as reduce confusion from reflective or overly smooth surfaces – what is known as "perception of slipperiness".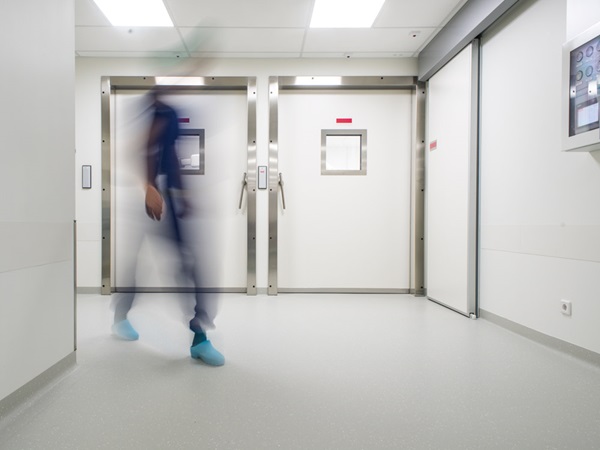 Verified non-slip properties
nora standard coverings have been tested in accordance with DIN 51130 and have a basic R9 non-slip rating in accordance with DGUV 108-003. Additionally, the following nora coverings have even received R10 ratings:
In noraplan ultra grip, we also offer a rubber floor covering that has an R11 rating.
Flooring as secure footing
Gerontologist Sabine L. Distler has this to say about the requirements for floor coverings in nursing homes:
"One key aspect is security – the floors should be anti-slip and also able to reduce the risk of injury should a fall occur. (...) We started using rubber floor coverings from nora systems in our nursing homes about ten years ago, and wehave been using them ever since in our renovation projects, as we are currentlydoing in the St. Elisabeth seniors' home and nursing center in Nuremberg. (...)"
The staff also benefits from the ergonomic properties of the rubber floors and the high level of underfoot comfort.